Back in Paris with shrimp rice
Yesterday morning. Coming back to Paris from a long trip to Japan!
Beautiful places, beautiful people, amazing food as always despite the tragedy in the North which happened on 11th of March.
It is not over at all but I do believe that Japan can overcome this hard time!!!
And I really appreciate the support from the other countries. Thank you for all the people who are concerned.
During the trip with my partner, I tried to find antique potteries and kitchenwares.
We found quite nice small shops in Kyoto and Tokyo.
I am really, really, really happy about these little things that we found!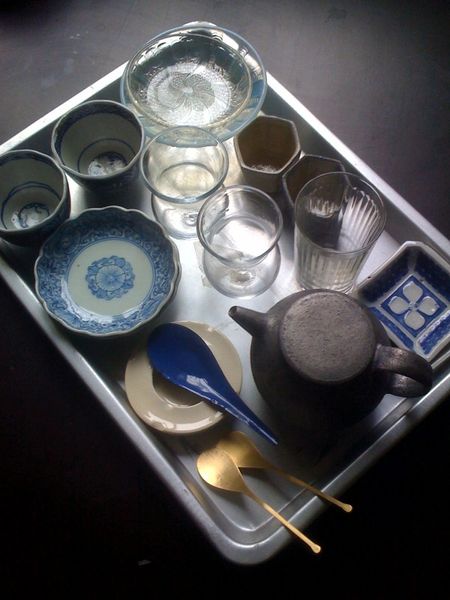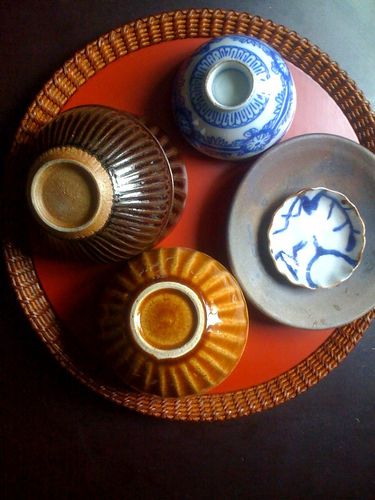 Some of them are new, made by young creaters from Kyoto area or Mashiko area.
Mashiko is famous for its pottery, known as Mashiko yaki.
(Second picture : the brown bowls and the dish)
They are very often warm, simple and reachable price.
Perfect for daily use.
And I heared that this region was damaged by the earthquake. Lots of kilns were destroyed by it and they are struggling to continue their creation because re-building the klin would cost a fortune.
There is a movement to help the Mashiko potters. I really hope that they will soon recover from the awful damage.
And here is the food that I made for the pretty bowl of Mashiko :)
*Ethnic shrimp rice with chili sauce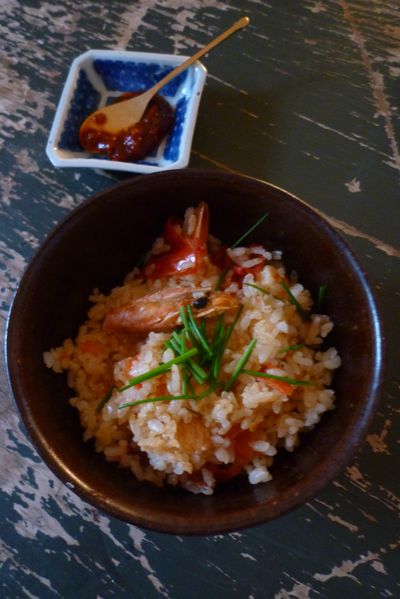 So easy and if you have a rice cooker, it's really a ten-minutes work.
For two persons
1) Heat some olive oil and add 1 clove of chopped garlic.
2) When it starts smelling good, add one chopped onion and heat them for 5 min.
3) Add shrimps (peeled and separate the head) then stir-fry them as you crush lightly the head.
4) Add 2 roughly chopped tomato
4) Add 1 cup of washed rice and mix the ingredients
5) Put it in a rice cooker and add 1 cup of water, 1 table spoon of fish sauce, 1 table spoon of sake or white wine
and a bit of salt and pepper
6) Let it cook and that's it!
7) Serve with some chili sauce, lime and coriander (I did not have them... )
Bon appétit!!!