Lunch catering atelier C
Deux jours de lunch catering pour un atelier de vêtement dans le Marais!
Mix of Japanese and western light meal style.
DAY 1:
Kinpira Renkon (Sautéed lotus root with sesame oil) favorite recipe from my mother.
Onigiri (Rice balls two kinds: 1 dried fish and wakame 2: umeboshi pickled plum inside)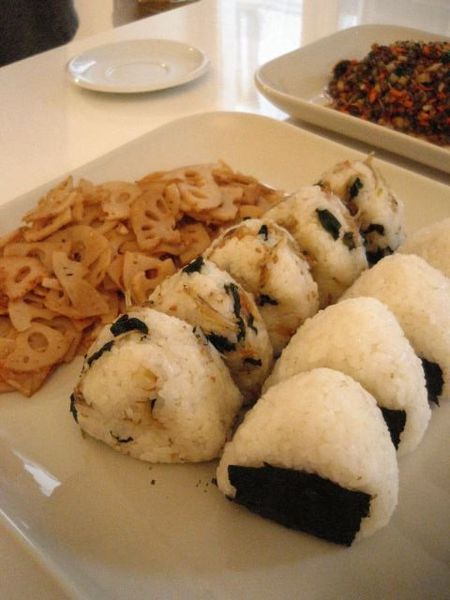 Another my favorite thing. Iwasi no misoni / sardines braised in miso sauce with ginger.
Lentil beans salad with balsamic vinegar. Surprisingly enough beans salad with a hint of soy sauce can go really well with both rice or bread.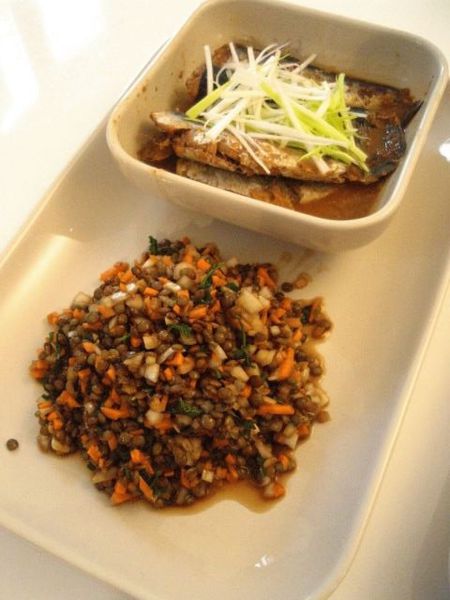 DAY 2:
Tofu with grated ginger and ciboulettes. Simply eaten with some good organic soy sauce.
Rice with roquettes and sesame
Carottes and lotus root salad
Chinese stewed pork with star anis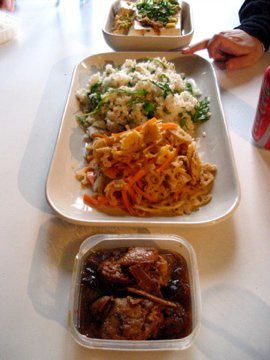 Home made wong tong!