Catering for 1st anniversary of Ma Recréation
To celebrate the first anniversery of their blog Ma Récreation, they held a party in a hidden, beautiful showroom in Paris 7th district.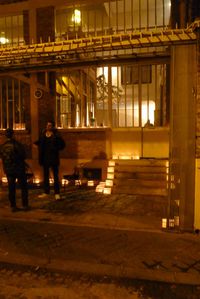 The mission is "onigiri" the rice balls on Astier de Villatte ceramics (one of my favorite ceramic brands made in France).
The onigiris had to be cute and refined to go with the atomosphere. So I wanted to make them look like little sweets....like macarons or small cup cakes.
First I drew an illustration to see the color composition.
Many little colorful onigiris!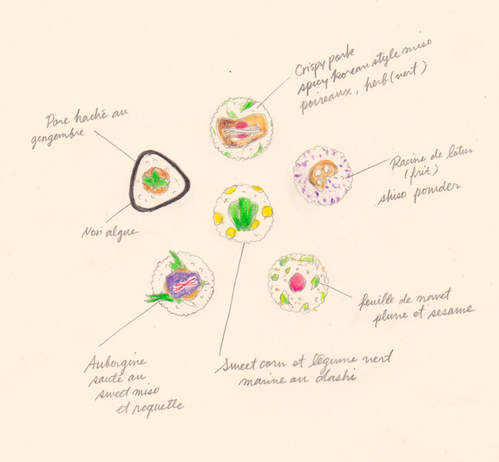 And voila la realisation.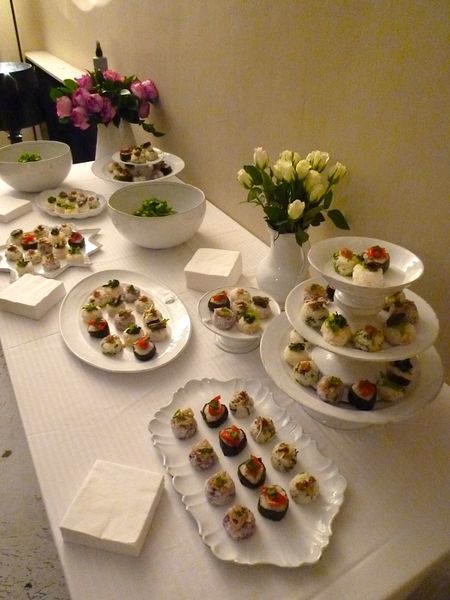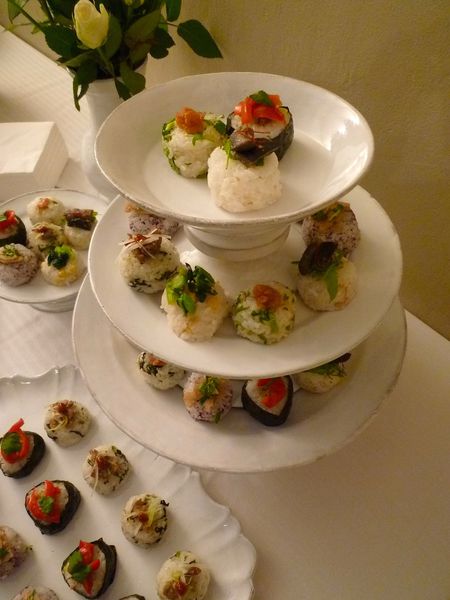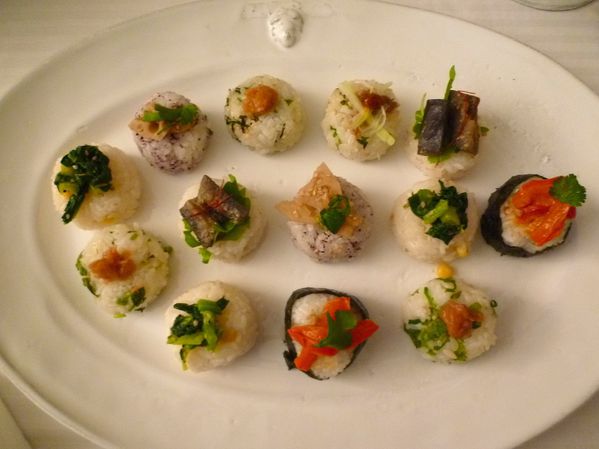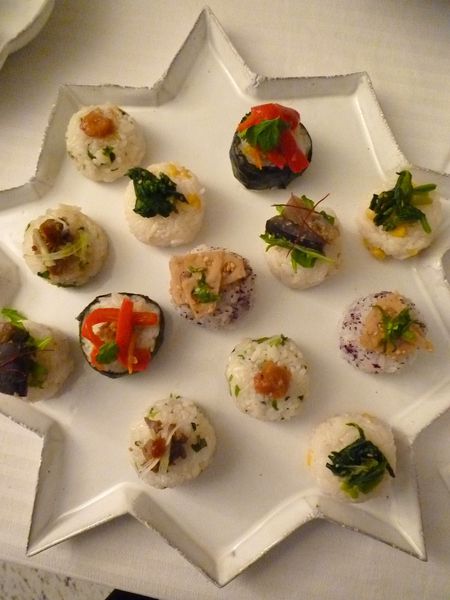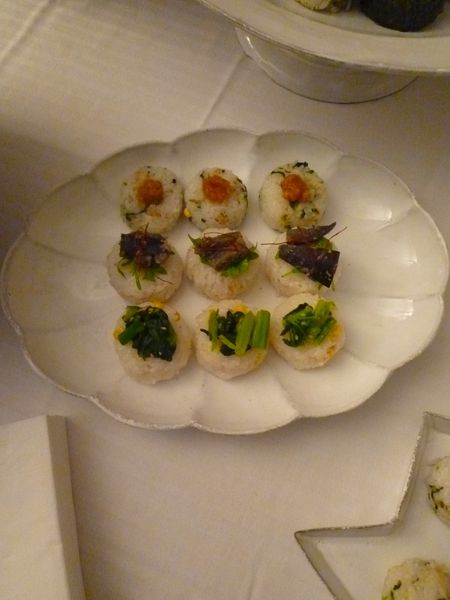 Top : turnip leaves, sesame and small dried fish in rice. Pickled plum on the top.
Middle : sesame in rice. Roquette, eggplant sautéd with miso and chili on the top.
Bottom : sweet corn in rice. Green vegetable marinated in dashi and Japanese mustard on the top.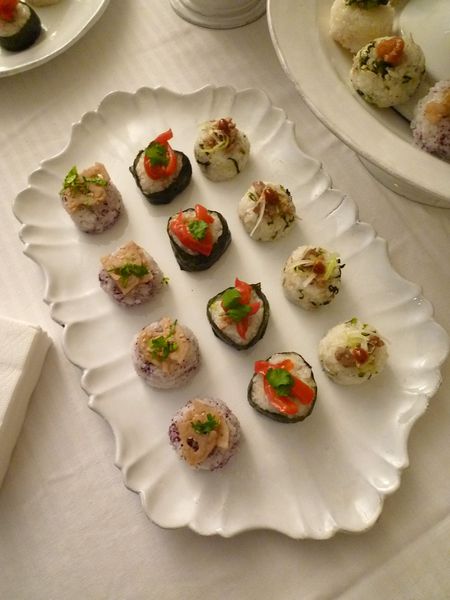 Right : water-cress in rice. Sautéd ginger pork, leek and sour chili sauce on the top.
Middle : Wrapped with nori. Red pepper in ginger-oyster sauce, ground pork and coriander on the top.
Left : Shiso powder in rice. Sauted lotus root, sesame and water-cress on the top.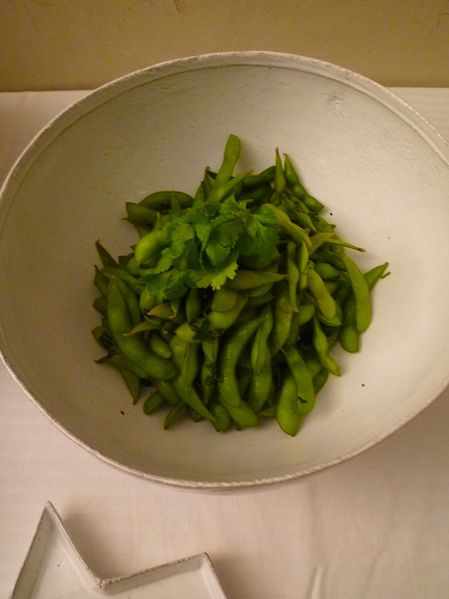 Edamame marinated with olive oil, pepper and coriander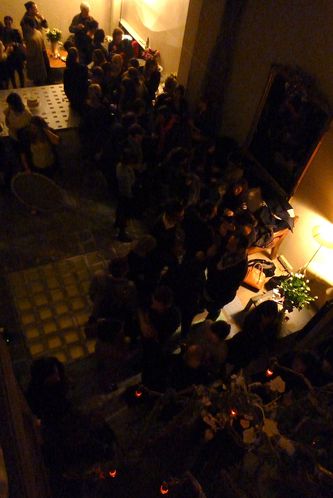 And the party goes on...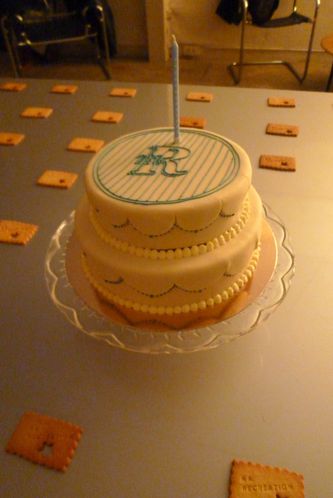 Cutie birthday cake by bogato
Alors bon appétit and bon anniversaire!!!!!