Catering for Aesop in Marais

Newly opened Aesop shop in le Marais.
Beautiful work by CIGUË!
I did catering for their opening event. It was such a pleasure!!! I love their products and philosophy.
Thank you CIGUË for introducing me to Aesop :)
My proposition by illustration
And realization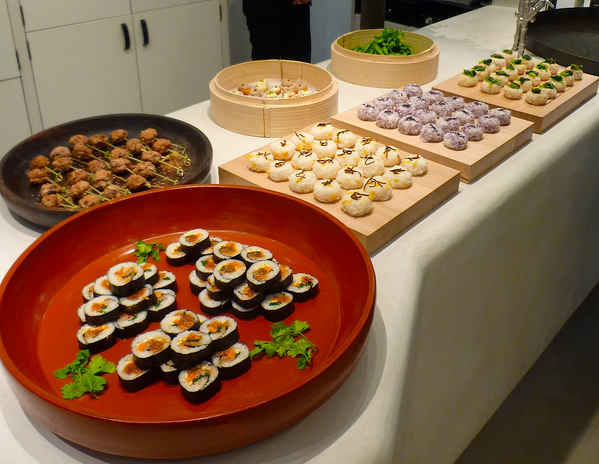 Three differnet rice balls (onigiris) :
- Green leaves marinated in dashi bouillon and white sesame
- Shiso (Japanese purple basil) powder and black sesame
- Kombu seaweed and sweet corn
Korean rolls with spicy red sauce
(marinated carrot, spinach, swett omelette, hashed pork with ginger)
Small pork Tsukune with Japanese kikurage mushroom
Steamed BIO sweet potatos, lotus root and califlower with tofu dip and eggplant-miso sauce and pink pepper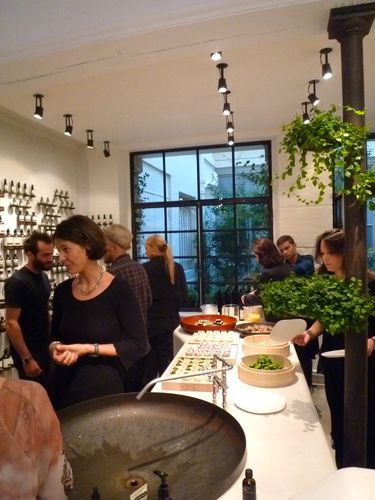 Very nice, warm party with beautiful live music.
Thank you Aesop!
And bon appétit!