Let's go on a PICNIC!
How about something a bit better than chips and cheese for your picnic?
We Japaneses love picnic. Not only enjoying the fresh air and beautiful sun light, what we eat comes to our biggest concern.
When my family decided to go on a picnic, I remember that my mother woke up at 6 o'clock in the morning and made such a beautiful Obento lunch box for us. Full of delicious mouth watering foods! For me, Picnic should come with tasty foods. Eating under the sun makes them even better taste.
Picnic Menu for 8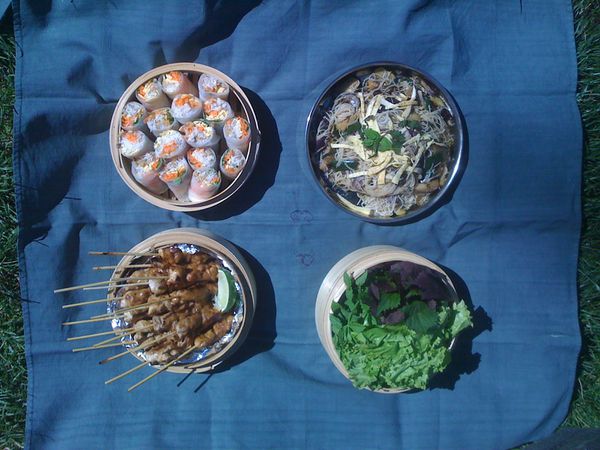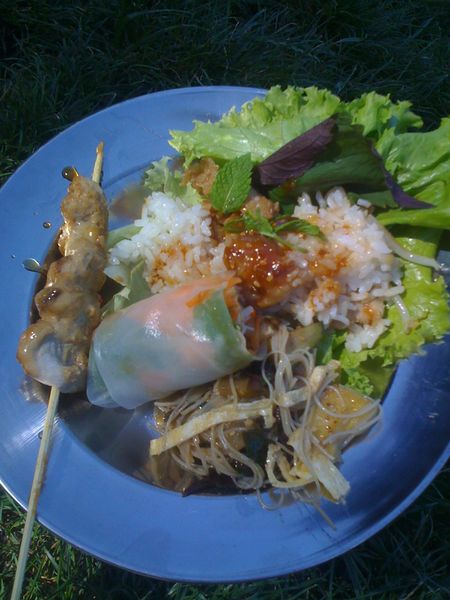 Asian style mix food!
Rice with pork and bean sprouts rolled with fresh herbs. Sweet and spicy Korean style sauce on the top. My favorite!
Summer roll. Pork, carrot, mint and egg.
Ricenoodle and grilled eggplant salad with thin omelette. Mixture of balsamic vinegar, soy sauce and sesame oil stimulate your appetite. Mmm...
Indonesian style yakitori, Satay. With sweet peanuts sauce.
Bon appétit!