Lunch catering at office O
Lunch catering in a bright press office in 9th district in Paris.
For little lunch party
6 differents plates for 10 prs :
1) Coriander and lotus root salad with boiled chicken and sesame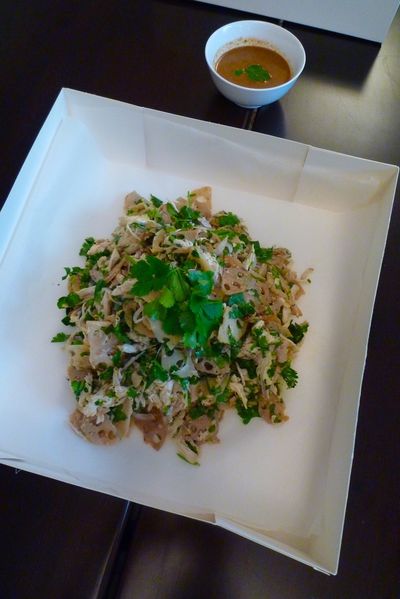 2) vegetarian Vietnamese summer rolls with sesame miso sauce
(carrot, thin omelet, sautéd eggplant, rice noodle and crushed peanuts)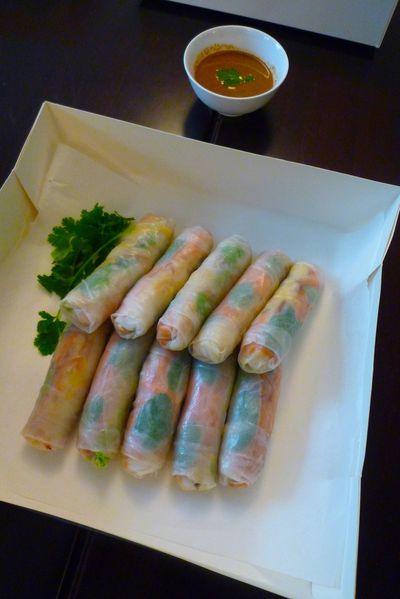 3) Deep fried wongtong with pork, shrimp and herbs with spicy ketchup sauce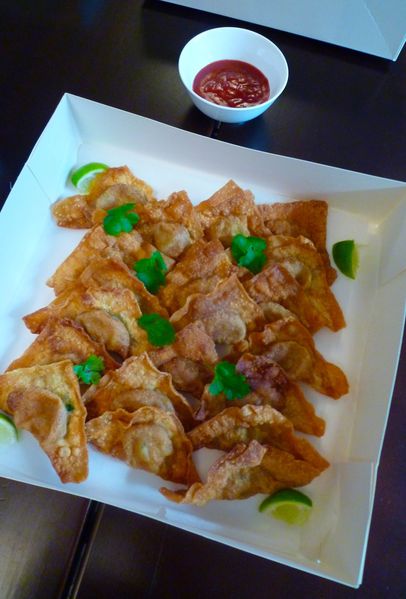 4) Onigiri rice balls (chestnuts and ginger)
Vegetarian Maki (red pepper and ciboulette / cucumber and shiso powder)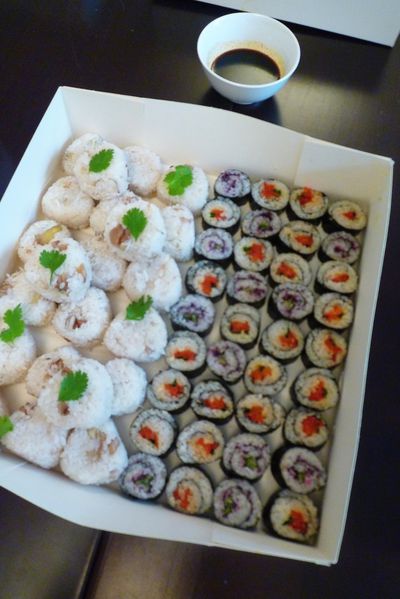 5) Bio sweet pumpkin salad with carrot, red onion and pink pepper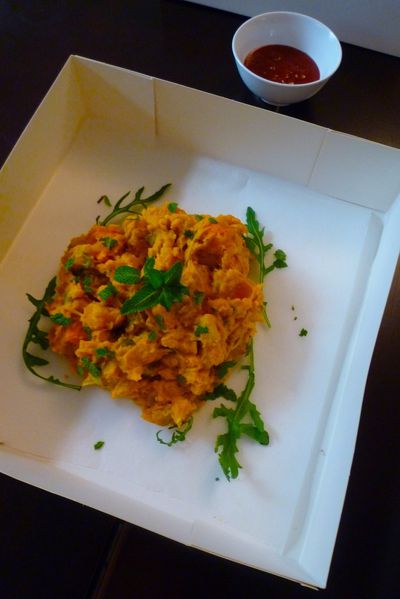 6) Water-cress salad and grilled quail's legs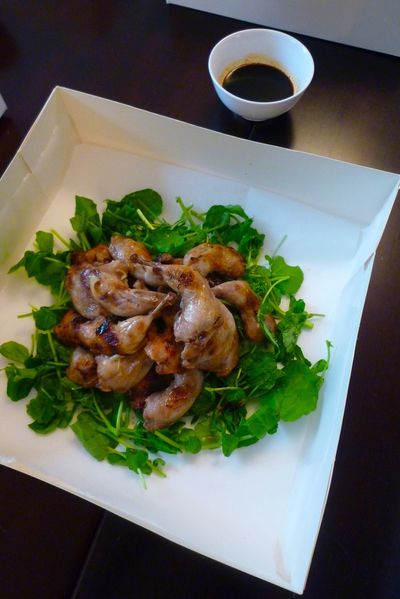 ...and my favorite chocolate by Afrinote. Hand made one by one from faire-traded cacao from Côte-d'Ivoire.
One of my favorite chocolate brands in Paris.
Pity that you can't see the inside but there are chocolats with yuzu, egoma, ume etc, etc....delicate mix of high quality chocolate with Japanese ingredients.
Alors bon appétit!