My recipe in Ma Recreation!
Please check it out :)))
Detailed recipe of Noriko's honey chicken with photos in Ma Recreation my favorite French site for food, travel, culture, fashion etc, etc....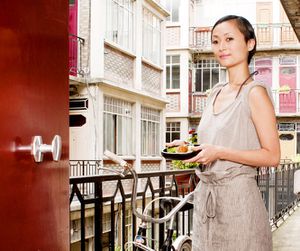 Photographie Armelle Kergall
http://www.ma-recreation.com/food/recettes/article/ailes-de-poulet-au-miel-et-a-l-ail
I have been loving this site and feel so happy to have this occasion.
Take a look at the other people's recipes too. They all look easy and yummy. Mmm.....
Thank you Ma Recreation et bon appetit!