Obento 2
Obento is a luch box in Japanese. It is like a small universe of savor. I love making obento because it is something like drawing a tasty picture. You think about the composition of colors; yellow, green, white, purple, rouge etc, etc. And also the combination of the taste. Sour, sweet, salty or light and heavy....so that you can enjoy till the last bite of your bento box.
My mother was an wonderful bento artist. She always made me the best obento in the class room(for sure!). Friends always gathered around me and asked me to give them some bite of it. She made me obento every day. I was so excited every time I opened my bento box at my school. And it never failed to meet my expectation!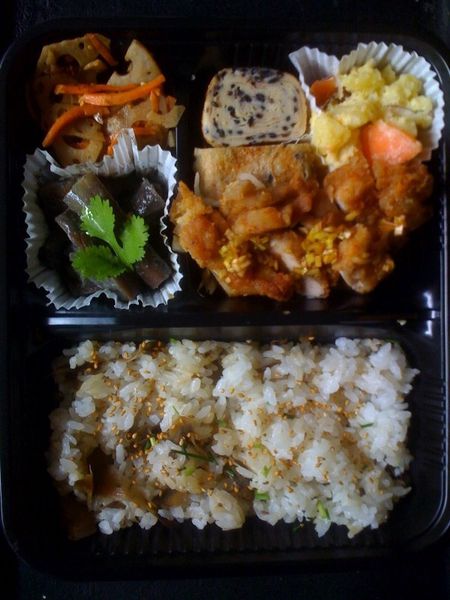 Fried Chicken with sweet and sour ginger sauce
Marinated eggplant in black sesame cream
Sautéd lotus root and BIO carrot
Japanese sweet omelette
Bio potato, red ognion, carotte salad
Rice with gobo root, Japanese pepper and chiboulette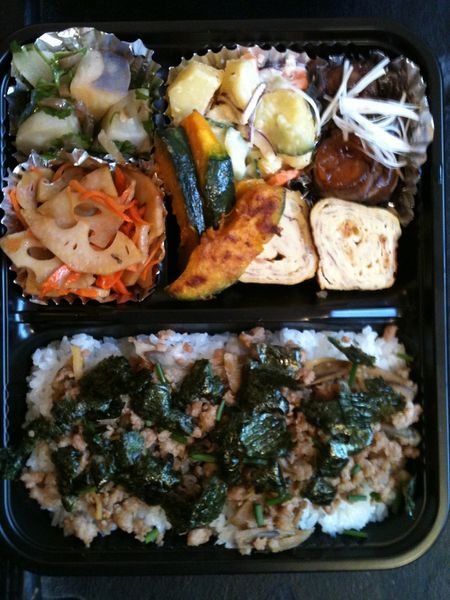 Bio turnip salad with Chinese salty pickles and coriander
Bio potato and red onignon salad
Sautéed lotus root and carrot with sesame oil
Baked pumpkin
Sautéed eggplants with Korean miso sauce
Japanese Omelette
Rice covered with minced sweet soysauced pork and ginger, nori, ciboulette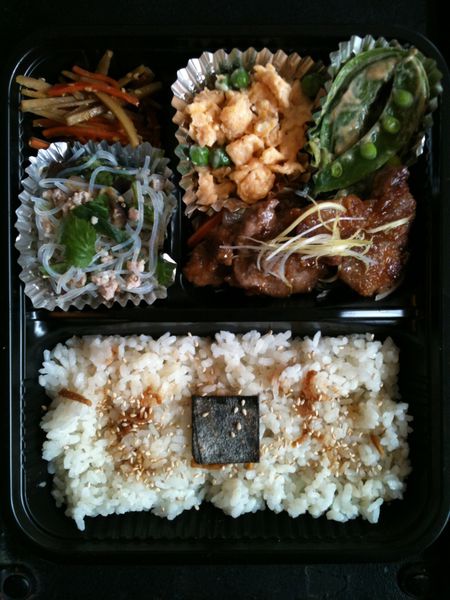 String beans with sesame paste sauce
Lightly sweatened Japanese scrambled egg with green peas
Thai noodle, steamed eggplants and pork salad with coriander
Kinpira gobo
Teriyaki pork with vinaigrette sauce coleslaw underneath
Rice with pickled ginger and seaweed(konbu)
You can order my obento by contacting me at maorigohan@gmail.com
There is a minimum. So please ask me the condition.
Bon appétit!