Recent cooking trials
Vegetable mille feuille
Sautéd lotus root with mirin and sauce soy sauce (kinpira)
Roquette salad with pumpkin seed oil
Home made caviar d'aubergine (egg plant paste)
Sautéd Kumato(tomato)
Sel and valsamic vinegar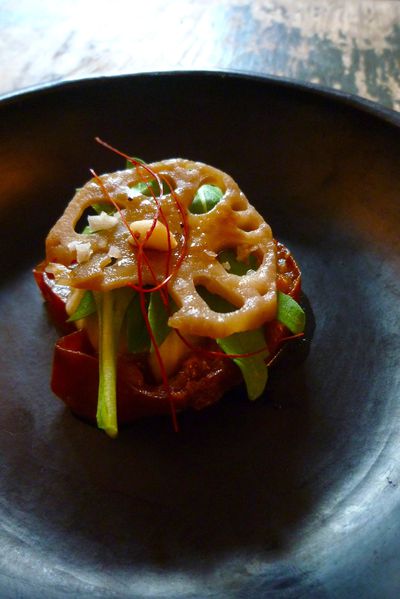 Sautéd tomato has very concentrated and intense taste (like semi-dried tomato)
And it goes really well with creamy eggplant cream and crunchy lotus root with soy sauce.
Bio carrot salad
With raisin, pine nuts, tuna and red onion with mustard soy sauce dressing
Home made caramelized pork and watercress rice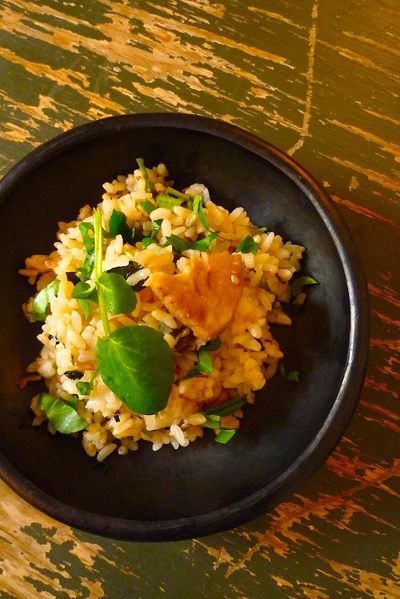 Fried chicken with Chinese style tomato sauce.

Tomato sauce with Chinese black vinegar and ginger
Coriander on the top.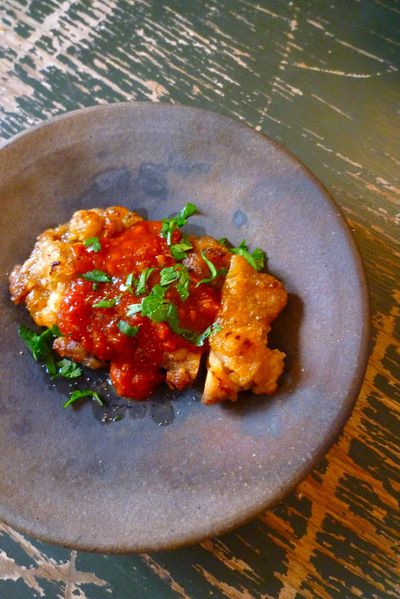 Big success for the Chinese tomato sauce!
Heat some vegetable oil until the smoke comes up, then add whole tomato and ginger, garlic, Chinese black vinegar, soy sauce and sugar.
The taste of sweet-sour and smoky sauce.....mmm....must be also good with fishes or even pasta!
Bon appétit!!!!
`